---
Last edited 10-June -2019
These are all the active and upcoming games and events I am currently running at The GM Tim. Follow my Twitter, Instagram, and my FB Page for reminders and details as events get closer. Check here as this will be a living post that changes every few days as dates pass and new are added.
Loose Endz – Eberron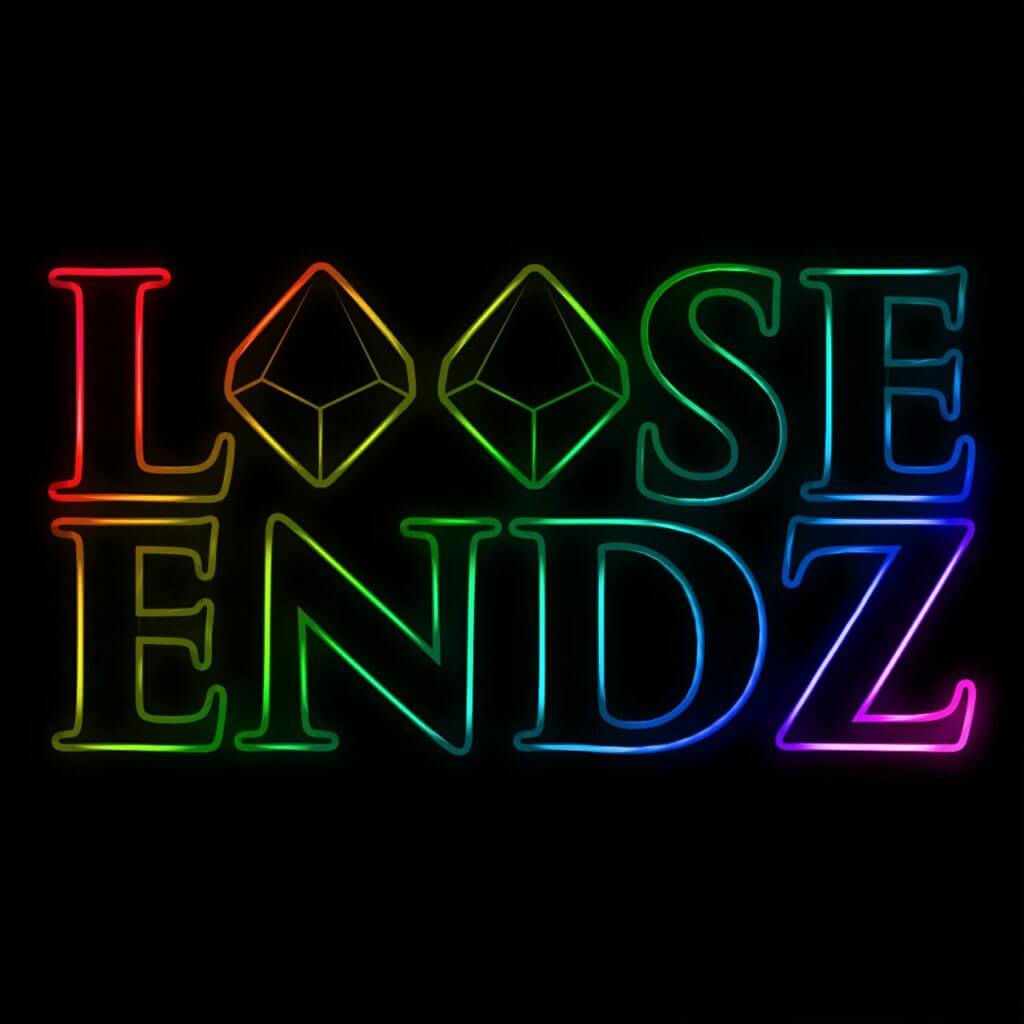 A liveplay Dungeons & Dragons podcast that has been playing together for over 2 years now. We are silly, aware, and really queer. New podcasts will be dropping soon. Loose Endz – on Google Play & iTunes.
The continental nation of Galifar fell and the Last War that followed was 100 years of devastation. It's been 4 years since the Mourning that wiped the nation of Cyre off the map, putting a hard pause on the fighting, and 2 years since the signing of the Treaty of Thronehold, ending the war. Now people have to find their place in this new uneasy world.
Many years from now people will attribute the tales of the Loose Endz to the Draconic Prophesies. For now, the team is just learning their place in the post war world that is Eberron.
Dungeons & Dragon 5e by Wizards of the Coast
Star Trek Payette
– Our prime obligation to ourselves is to make the unknown known – Great Bird of the Galaxy.
The year is 2371, it's an interesting time for the Federation, while still on a higher alert due to the threat of the Borg, the Alpha and Beta Quadrants are enjoying a period of peace. Starfleet has begun to refocus its efforts back into Exploration and has sent a small wing of new ships to Narendra Station in the Beta Quadrant. The USS Payette is a newly commissioned Steamrunner Class Vessel, captained by Commander Xani, assigned to explore the unexplored Shackleton Expanse. Watch and join us as we boldly go where no one has gone before.
Star Trek Adventures by Modiphius
June 16, July 14, July 28, Aug 11
Goblins & Galleons
Few things could be more Eberron than Goblin Pirates. Thus l give you Goblins & Galleons.
In this livestream the Goblins have trekked out on their own and are building a crew – a new tribe. They are working for Kurtz, goblin underworld boss out of Sharn who has offered to back the goblin's current endeavours, whatever they may be, in return he wants a cut of the booty and has the group on standing orders to hunt down some rare artifacts.
Dungeons & Dragons 5e by Wizards of the Coast
June 10, June 28, July 15, July 29
Norse Foundry Presents: DM Tales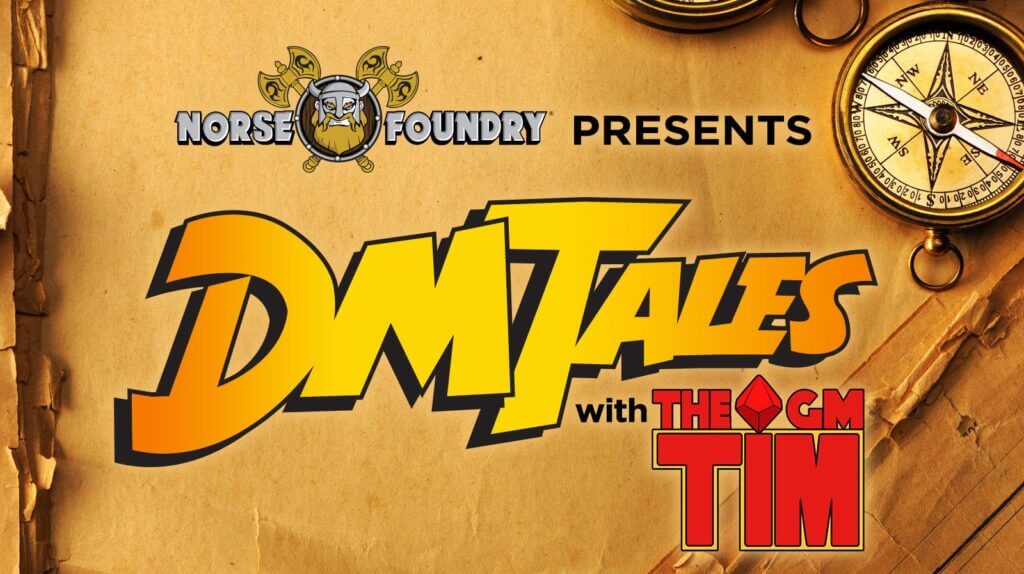 Ever want to run a Dungeons and Dragons game, or other role playing game, and thought "Ugh I just don't know how to DM" or "Ugh I'm not a good DM" or "Ugh"?
Well I got you! I think everyone can Game Master, and everyone can be good at it. Join me in this new dungeon or game master tips & tricks series. We all have different styles, I am sharing mine to help you find yours.
June 17, July 1, July 15, July 29
Fierce Adventures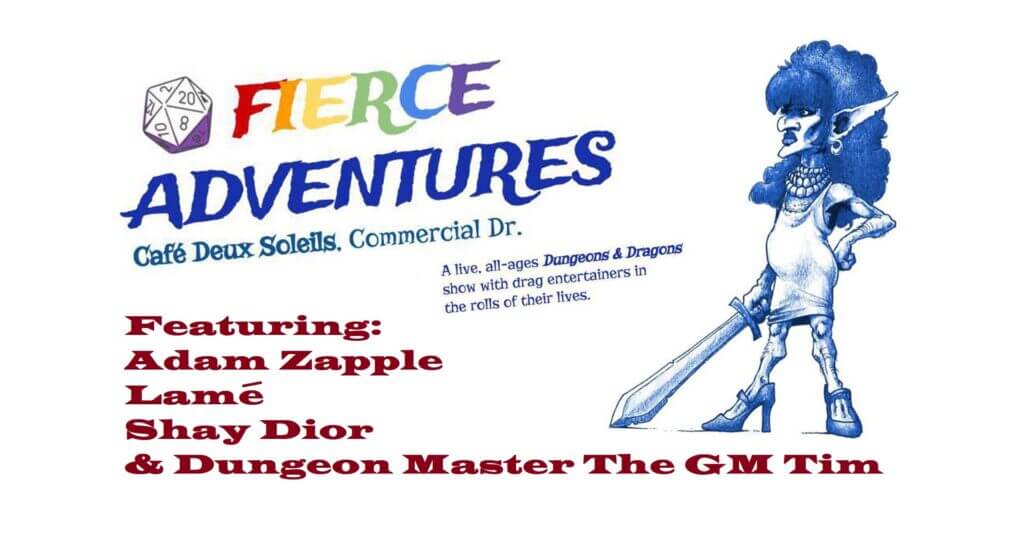 This is a live, all-ages, Dungeons & DRAGons show with drag entertainers in the rolls of their lives. Starring: Shay Dior, the Warlock; Lamé, the Bard; Adam Zapple, the Ranger; and The GM Tim, the Dungeon Master! Come join these drag explorers as they sissy that walk through the mountains facing bitchy dragons and Birkin stealing trolls!!! 
Join us at Cafe Deux Soleils A queer/gender-fluid friendly and accessible venue
$10 Cover cash
–Mature Language and Subject Matter–
Dungeons & Dragons 5e by Wizards of the Coast
Next Show July 10, 2019 – Doors at 8pm, Show 830pm
Quests & Queers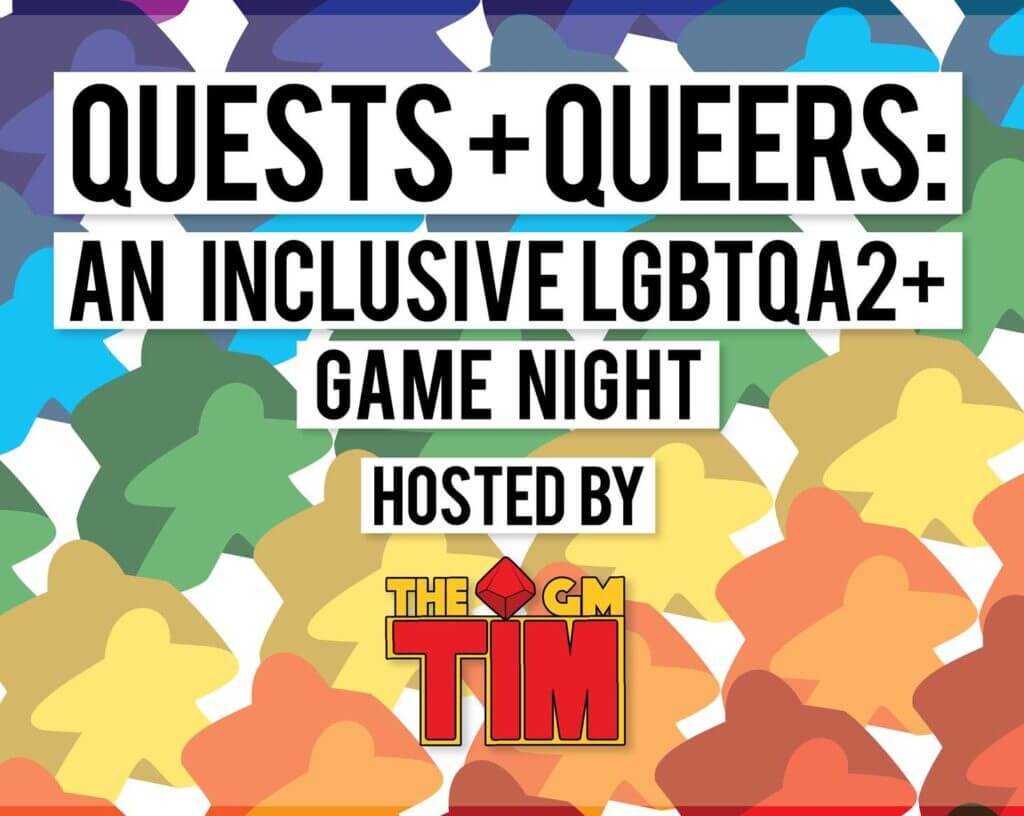 Hosted by your very own The GM Tim at each of the Storm Crow locations in Vancouver, BC. No cost to come play, the food and drinks are worth every penny.
Come for the games, make some friends, have some drinks, try the chickpea fries. Guaranteed safe, friendly, and non awks good times! The GM Tim is there to help you learn any games you don't know and get you playing with people at the table.
SkyFyre Comics: The Againaning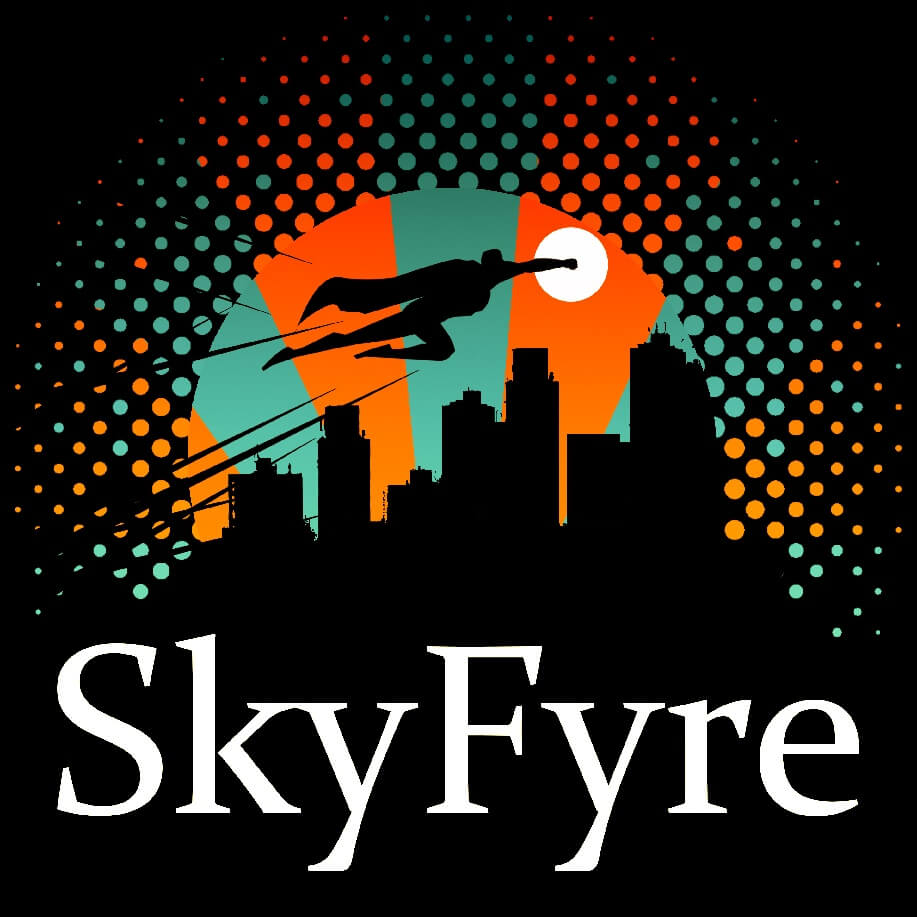 Welcome to New Vancity. A city on the West Coast of Canada. While this city has seen its share of heroes, including a pedigree of the Avro Arrow and Task Force Alpha, none are more known in the city – for better or worse – than Floor Thirt13n. While always in the lower streets they made their city wide debut on national news in 2017 during the Halloween Monster Pumpkin debacle. In this mystic themed series we investigate the weird, wacky, and wonderful. It will be what you know, and not, as we take our cinematic universe in a new direction.
Mutants & Masterminds 3e by Green Ronin
COMING SOON
Star Wars Bacta The Future
Streaming Fridays on TheDiceGuys and hosted on my channel.
A long time ago in a galaxy far, far away…The clone wars have been over for many years. Now, the Imperial regime is being challenged by a an upstart Rebellion hell bent on bringing the Emperor down. Many have taken sides, with the Empire or against it. Then there is the crew of the FELIX II. Currently working for Sol'lar, a non Hutt businessman based out of Nar Shaddaa, the crew of the Felix II are just worried about making enough to pay for fuel, keeping their aging ship operating, and avoiding the I.S.B.. How long can they ride the balance? Only time will tell.
Edge of the Empire by Fantasy Flight Games
NEW DATES COMING SOON
Euro Dungeons & Dragons.
Proposed online roll20 – 2 hour games for those living in Europe & UK. Games are suggested at (local) time 15:00 in the UK and 16:00 in Europe every second sunday.
Dates to be determined, if you are interested email me at thegmtim@gmail.com
Adventure Belles
Playing in the GMTim home-brew world of Jordans Crossing, the Adventure Belles have quickly made a name for themselves with the locals as being those odd adventures meets playwrights. While taking jobs for Crossing University they are discovering a history of the world thought lost all the while working on their first feature production The Play: The Musical.
Every second Tuesday. No spots available.