I'm super excited to announce three new D&D Games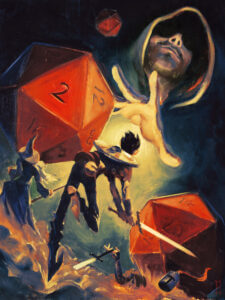 These games are all starting when I am back in Vancouver from GenCon!
The First Bi-Weekly Game that will be during the week for those who work and/or are busy on weekends. This one starts on TUESDAY Aug 29th 7pm (1900).
The Second Bi-Weekly Game will be during the weekends for people who are too busy through the week. This game begins FRIDAY Sept 1 7pm (1900).
Both games will be a building of our own campaign where the characters will play in their own sandbox setting. Each of these games will be $10 per session, and I ask for a 2 month commitment. The games will carry on every two weeks after the first.
I am also excited to announce a Monthly Game that will be running through the new Tomb of Annihilation Campaign. This game will start on THURSDAY Aug 31 7pm (1900). This game is only $15 per session and people can come an go, though if you wish to pay in advance and reserve a seat you are welcome to.
There are 5 spots available for each of these games and all the games will begin with a character building session that may see a little bit of role play before hand. You do NOT need your own Dice or Player's Handbook, though eventually you'll likely want to get one. Use the form below to contact and reserve a seat!
See you at the Table!